If your vehicle failed JCI,we may be able to help it pass,legally and
inexpensively. We can fix the problems encountered in passing the
JCI,such as adjustments to headlights,steam cleaning of
engine/under body,bodywork repair,tune-ups,air conditioning
repair/recharge,along with many other automotive repair services.
Here are just a few of the services we offer:
JCI When vehicle weight is less than 1t $450~
1t to 1.5t $500~
More than 1.5t $550~
From $450~
Engine/underbody steam cleaning
1,000Yen
Headlight adjustment
1,000Yen
A/C recharge(1 bottle)
1,000Yen
Engine oil change
1,000Yen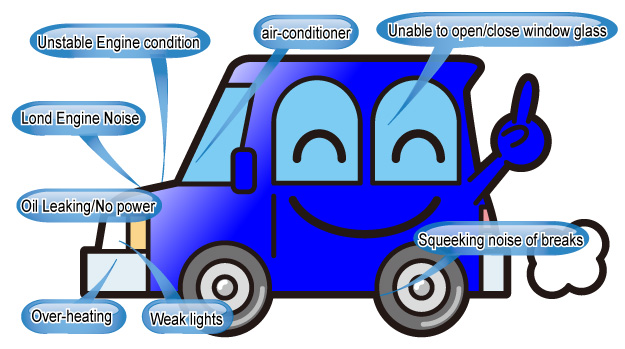 We also have Towing Service available. For service call:


The service is available only in Foster and Kadena,or their neighborhood.